KEEP AN EYE Award Finale in Amsterdam
20.04.2023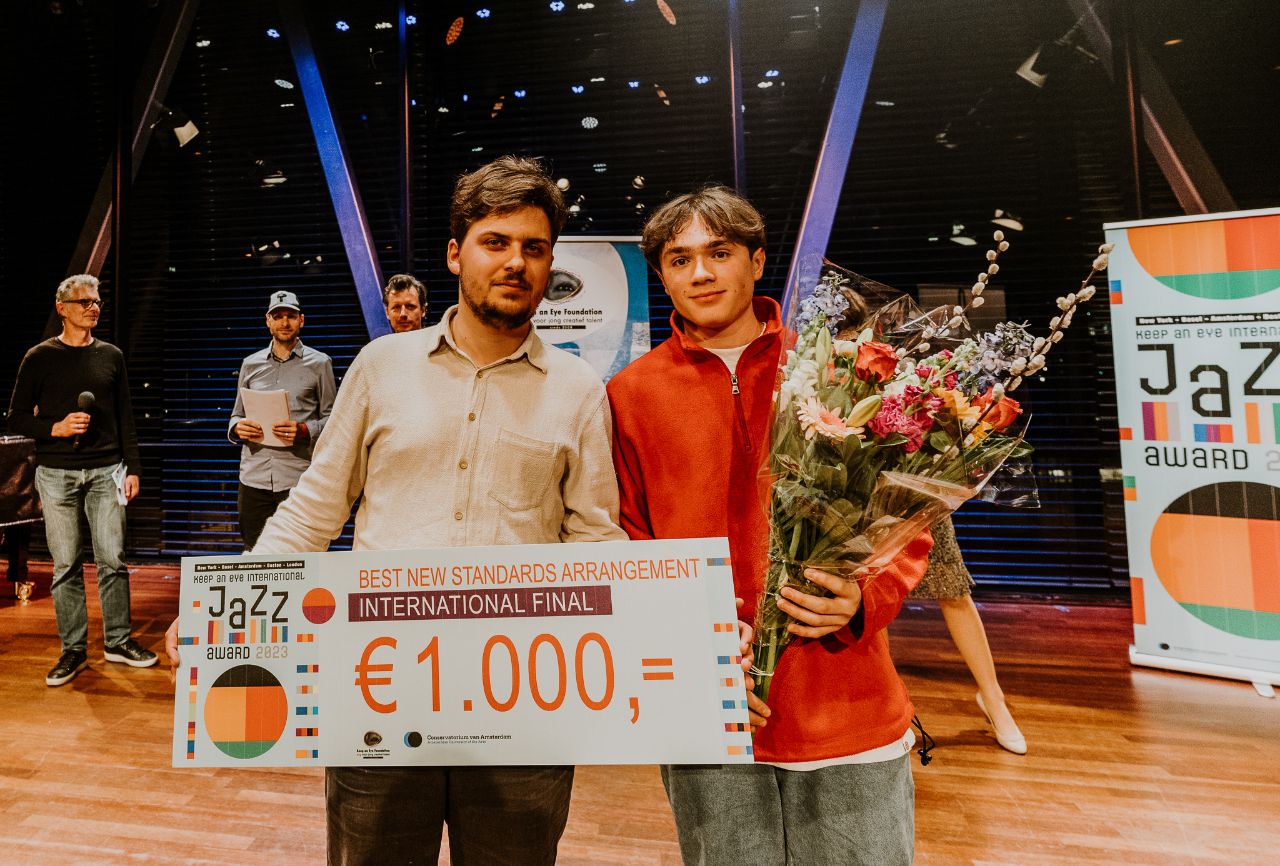 Am internationalen KEEP AN EYE Award Finale in Amsterdam gewannen unsere Studierenden Eliott Knuets, Noé Sécula, Joan Codina and Genius Lee Wesley am 20. April 2023 den Preis für das beste Arrangement. Noé Sécula hatte für die Wettbewerbsteilnahme die Komposition «Just Waiting» der amerikanischen Jazzposaunistin Melba Liston arrangiert. Das Arrangement wurde in der Band weiterbearbeitet und am Wettbewerb im Bimhuis mit überzeugendem Interplay zum Klingen gebracht. Jury und Publikum waren begeistert.
Am selben Wettbewerb gewann die Band des Berklee College of Music in Boston, der unsere Alumna und Saxofonistin Charlotte Lang angehört, den ersten Preis. Charlotte studiert derzeit am Berklee Global Jazz Institute/Institute of Jazz and Gender Justice in Boston und spielte mit den Studierenden Sheila Del Bosque Fuentes, Zahili Gonzalez Zamora, Ian Ashby und Francesca Remigi.
Am Wettbewerb nahmen Bands der Manhattan School of Music (New York), der Royal Academy of Music (London), des Berklee College of Music (Boston), des Conservatorium van Amsterdam und der Hochschule für Musik Basel FHNW teil.
Wir gratulieren allen sehr herzlich!