Joris Roelofs / Ben Street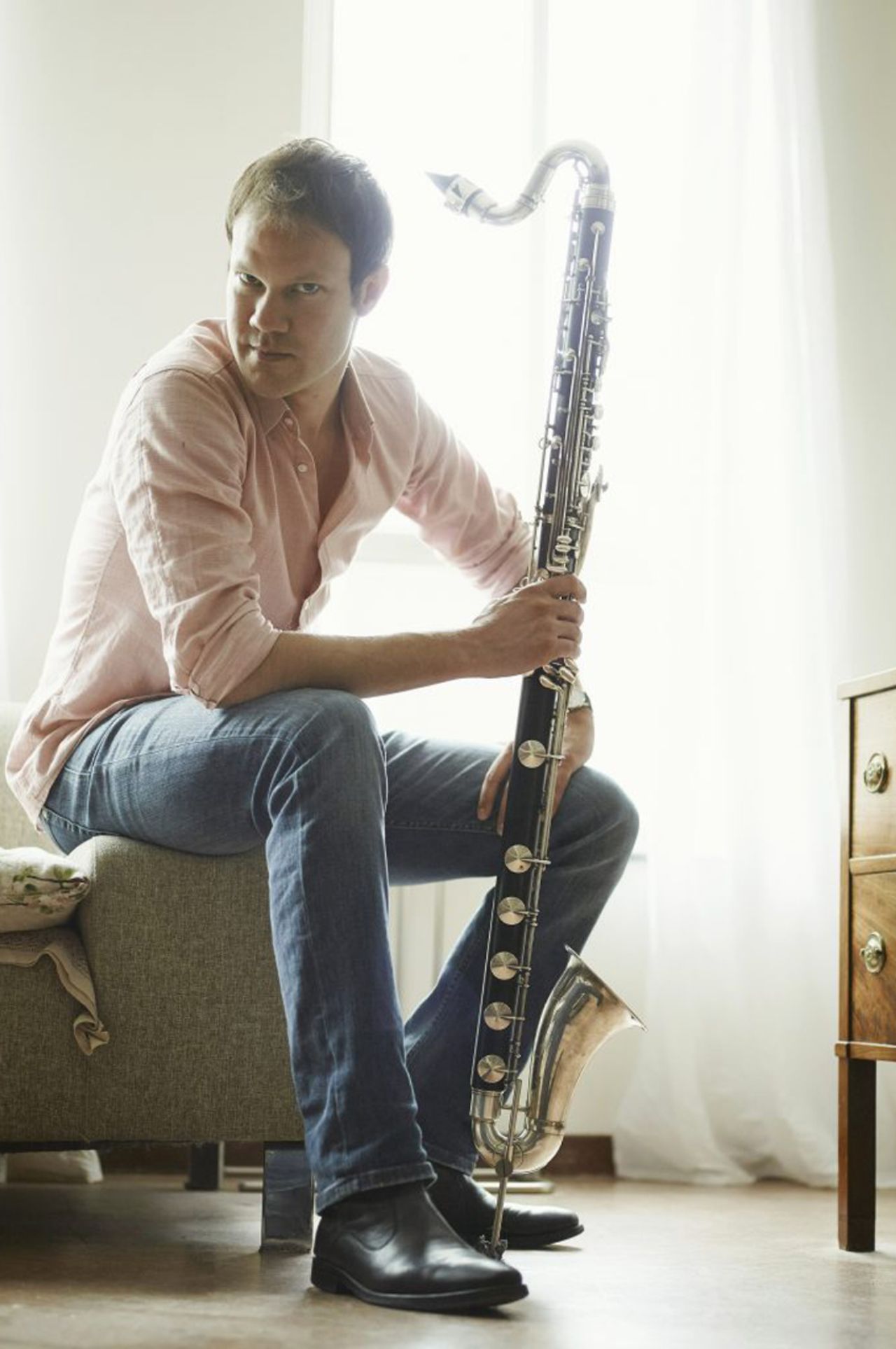 Joris Roelofs
Bass clarinettist and composer
Conservatorium van Amsterdam (translation): Bass clarinetist and composer Joris Roelofs began classical clarinet lessons at age six and added alto saxophone at age twelve. At sixteen, he performed the clarinet intro to Geshwin's Rhapsody in Blue with the Orchestra of the East. He played lead alto saxophone in the Jazz Orchestra of the Concertgebouw from 2003 to 2018 and was a member of the Vienna Art Orchestra for five years. He has also performed with, among many others, Brad Mehldau, Lionel Loueke and the Vanguard Jazz Orchestra. He is a winner of the Pim Jacobs Prize (2001) and first prize at the Deloitte Jazz Award Competition, Netherlands, (2004). In 2003, he became the first non-American to receive the IAJE Stan Getz/Clifford Brown Fellowship Award in the United States.
After receiving his master's degree from the Conservatorium van Amsterdam (2007), Joris moved to New York. With Ari Hoenig, Matt Penman and Aaron Goldberg he recorded his debut album Introducing Joris Roelofs in 2008. His next two albums, Chamber Tones (2010) and The Ninth Planet (2012), he made with Jesse van Ruller and Clemens van der Feen. Joris has also released two albums with his trio, consisting of Matt Penman and Ted Poor: Aliens Deliberating (2014) and Amateur Dentist (2015). Icarus (2018), a duo album with legendary Dutch drummer Han Bennink, is Joris' most recent recording. His next release is due in May 2021: Rope Dance: Light-Footed Music for All and None, based on Nietzsche's parable of the tightrope walker in Also sprach Zarathustra, and featuring Bram van Sambeek on bassoon.
As a composer, Joris has written for solo piano, bassoon, big band, symphony orchestra and big band, as well as for four clarinets and rhythm section. In 2019 he received a composition grant from the Fonds voor de Podiumkunsten to write two works based on Nietzsche's philosophy: the chamber music work Nietzsche Serenade for tenor voice, bassoon, cello and horn, and the duets Truth and Lies, for bass clarinet and bassoon.
Joris currently lives in Amsterdam and is coordinator of the clarinet jazz department at the Conservatorium van Amsterdam. He teaches a master's course on music and philosophy entitled Freedom and Improvisation. He also discusses the relationship between music and philosophy in his lectures Great Philosophers on Music and Nietzsche's Muses. In addition, he writes philosophical essays and articles, often on topics related to Nietzsche. His most recent article, Lying Beyond Good and Evil: A Musical Question of Truth, was published in the peer-reviewed Tijdschrift voor Filosofie.
Joris is a member of the International Nietzsche Research Group in Stuttgart, Germany. In addition to his activities as a teacher and musician, he is working on a dissertation on Nietzsche, improvisation and the idea of freedom.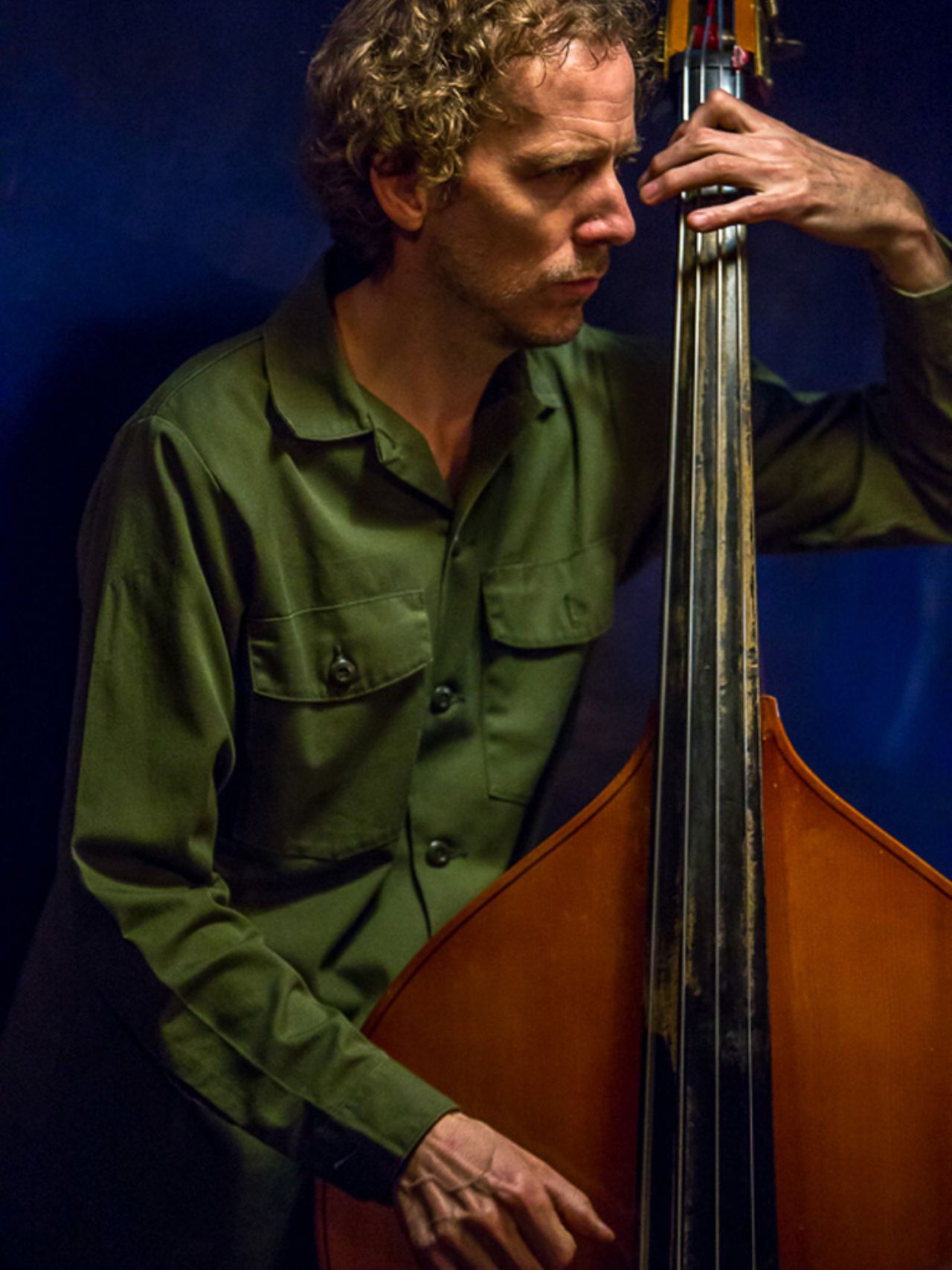 Ben Street
Double bassist
Berklee College of Music: Ben Street studied at the New England Conservatory of Music in Boston with Miroslav Vitous and Dave Holland before moving to New York in 1991. He has performed and toured with many notable artists including Danilo Pérez, Kurt Rosenwinkel, Roswell Rudd, Lee Konitz, David Sanchez, James Moody, Mark Turner, Frank Foster, Clark Terry, Junior Cook, and Jimmy Scott, among many others.
Street's selected discography includes The Next Step, The Enemies of Energy, Heartcore (Kurt Rosenwinkel), Til Then, Live at the Jazz Showcase (Danilo Pérez), Coral, Cultural Survival (David Sanchez), La Bikina (Ed Simon), Morenica (Anthony Coleman), Holiday Songs and Lullabies (Shawn Colvin), At Last (Cyndi Lauper), Guilty (Ethan Iverson, Jorge Rossy, and Chris Cheek), Widening Circles (Barney McAll), Dust (Ben Monder Trio), Space Cowboys Original Motion Picture Soundtrack, Purple Violets (Sam Rivers/Kresten Osgood), and Quartet (Billy Hart).